INNOVATIVE K5X WIRELESS Smallest and Bright Projector in its category!
Ready Stock : $999 Price (29% Off Price) + FREE Delivery + FREE HDMI Cable + Free International Delivery

Superior Product Features: Wireless display support for both MiraCast and AirPlay (smartphone, tablet Laptop and PC), Smallest and Bright in the market in its class & Super Lightweight: 0.34KG only, Auto Vertical Keystone, Built-in Battery, Internal Speaker, and up to 26 years of LED Light Source (estimated from 1 movie a day) Image ratios 16:9 / Up to 1080P display
Warranty: 18 Months International Warranty
Live Demo available in our showroom daily 11am to 8pm (Free to pop by if you are in Singapore)
Cash upon Pickup at our Singapore showrooms : Just select this option upon check-out. (We Trust you!)


Note: Free International Delivery is only valid if payment is made in advance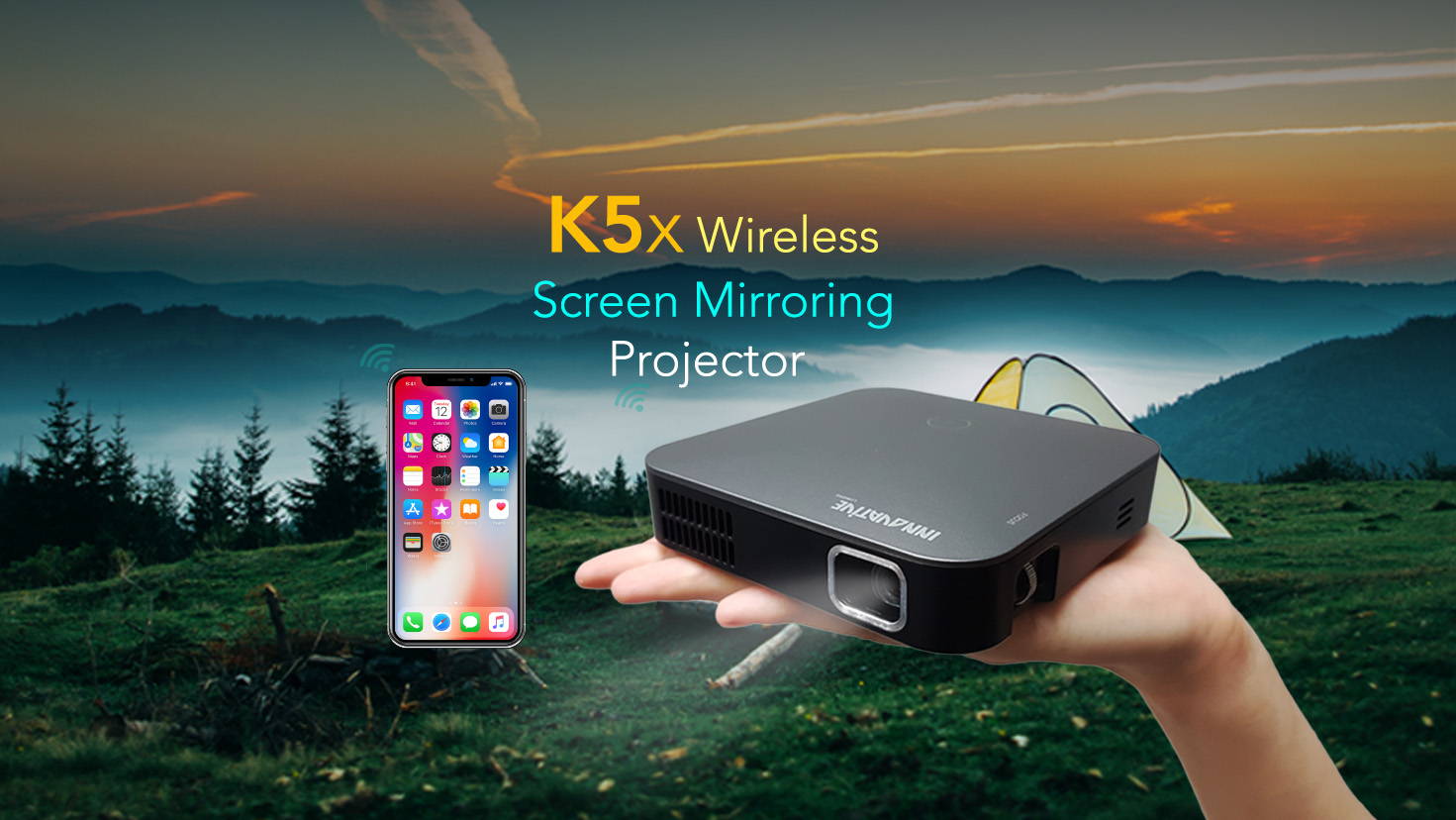 K5X Wireless express Bootup in 5 secs
The most fast startup pocket cinema on your palm size, and waiting no more for lamp to heat up and on or off. K5X Wireless immediately give you time efficiency, frustration free to operate, and enjoyable presentation.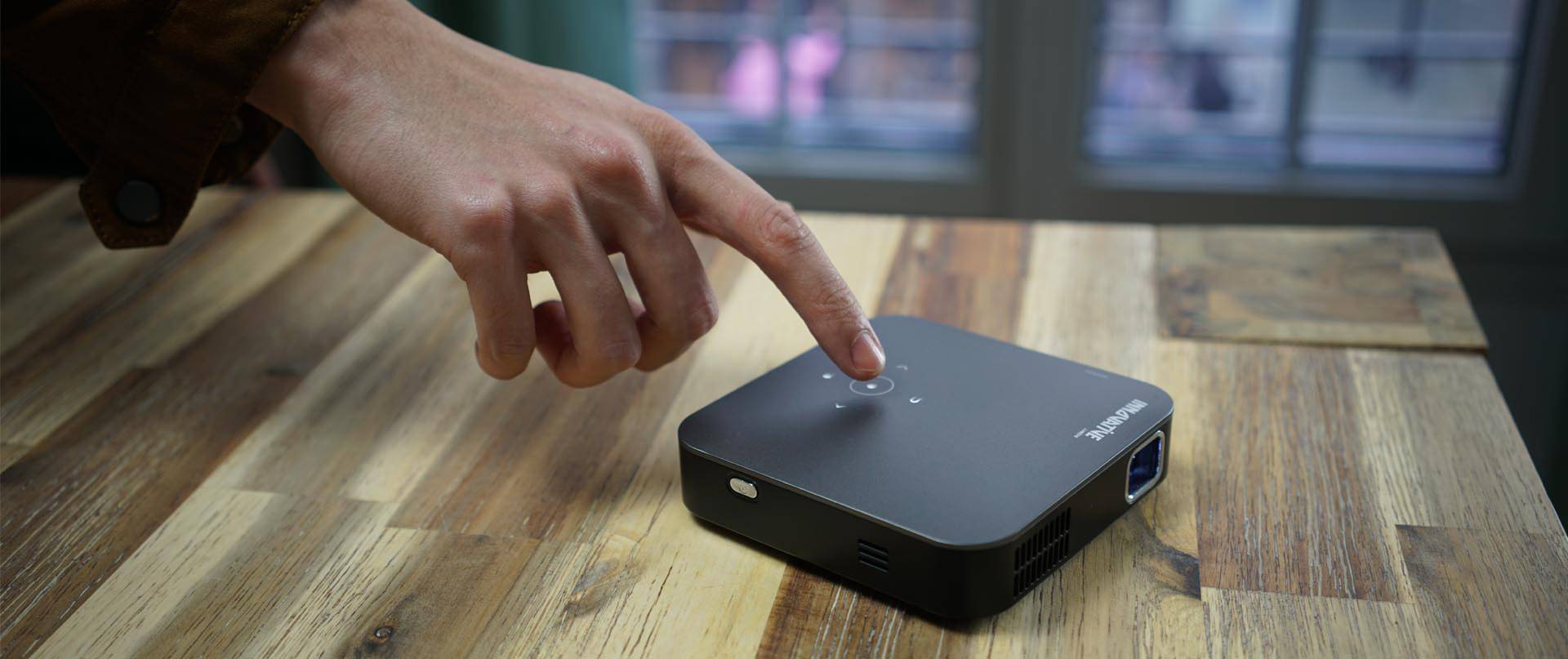 K5X Wireless follow you wherever you may go, either casual meeting, party event, and share the joy wirelessly without hassle connection via laptop, smartphone and tablet.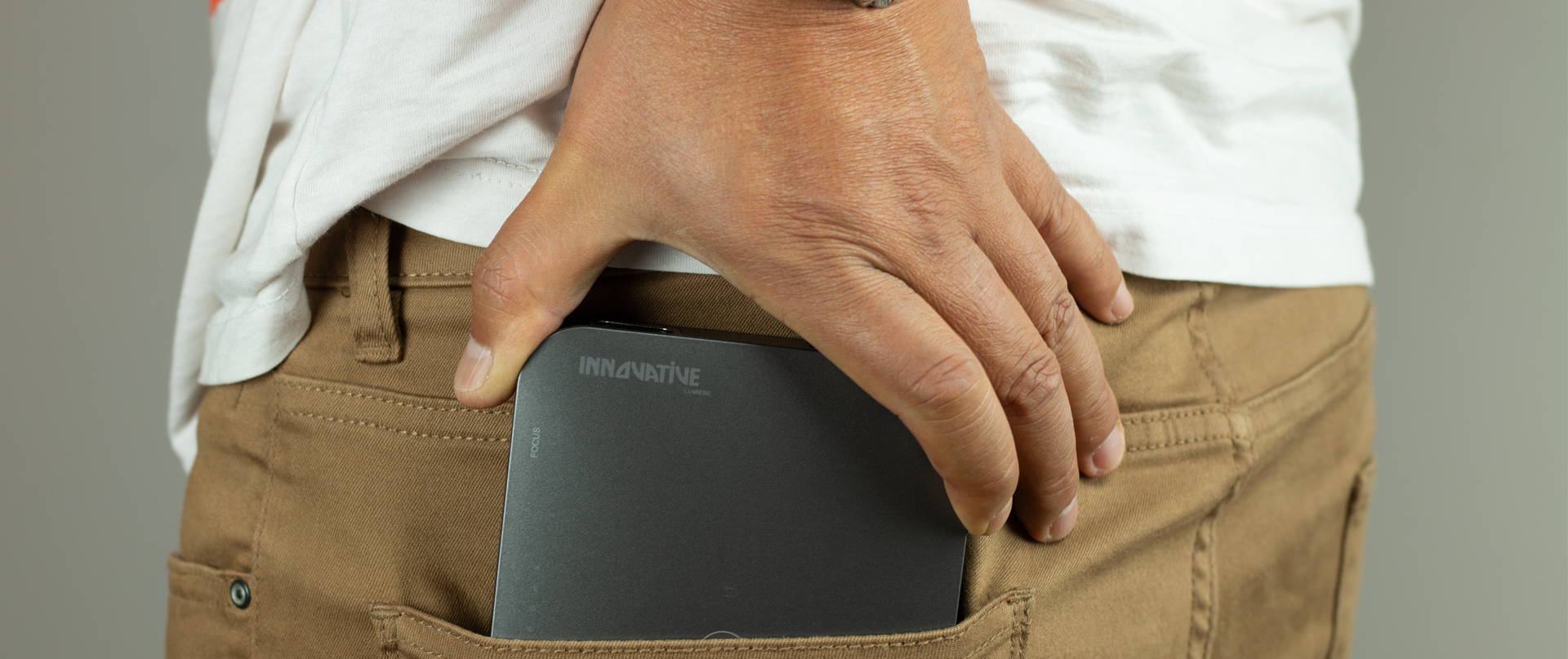 Premium and Quality in Style
K5X Wireless exterior covered with a deep grey and it has matte finish rather than glossy top cover surface. Oily easily remove and unseenable fingerprint on it. Yet the touch pad backlight looks esthetic with it.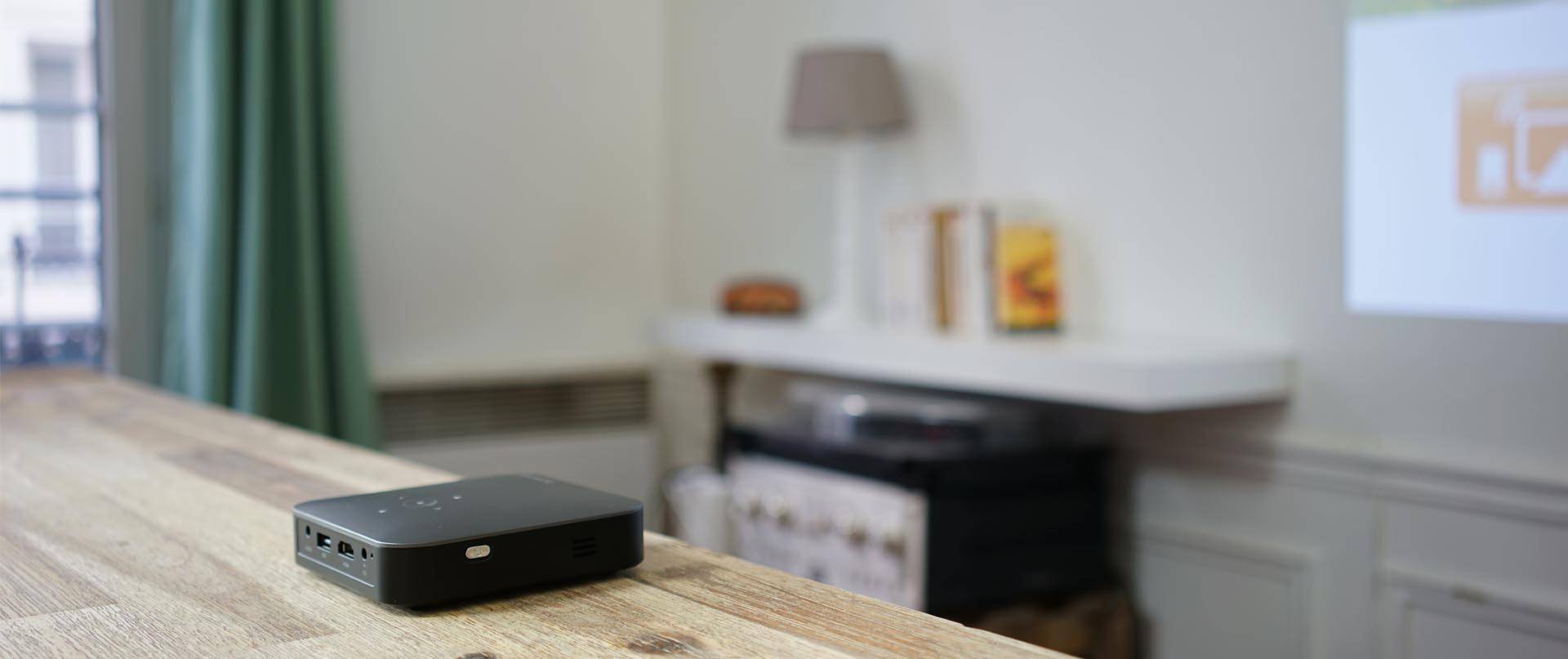 Literally, pair K5X Wireless with your smart gadget. Binge on your favorite apps, Netflix, Youtube, and etc. with HDMI to Type-C cable (Android phones, Macbook), Apple lightning adapter to HDMI (Iphone, Ipad), and even computer.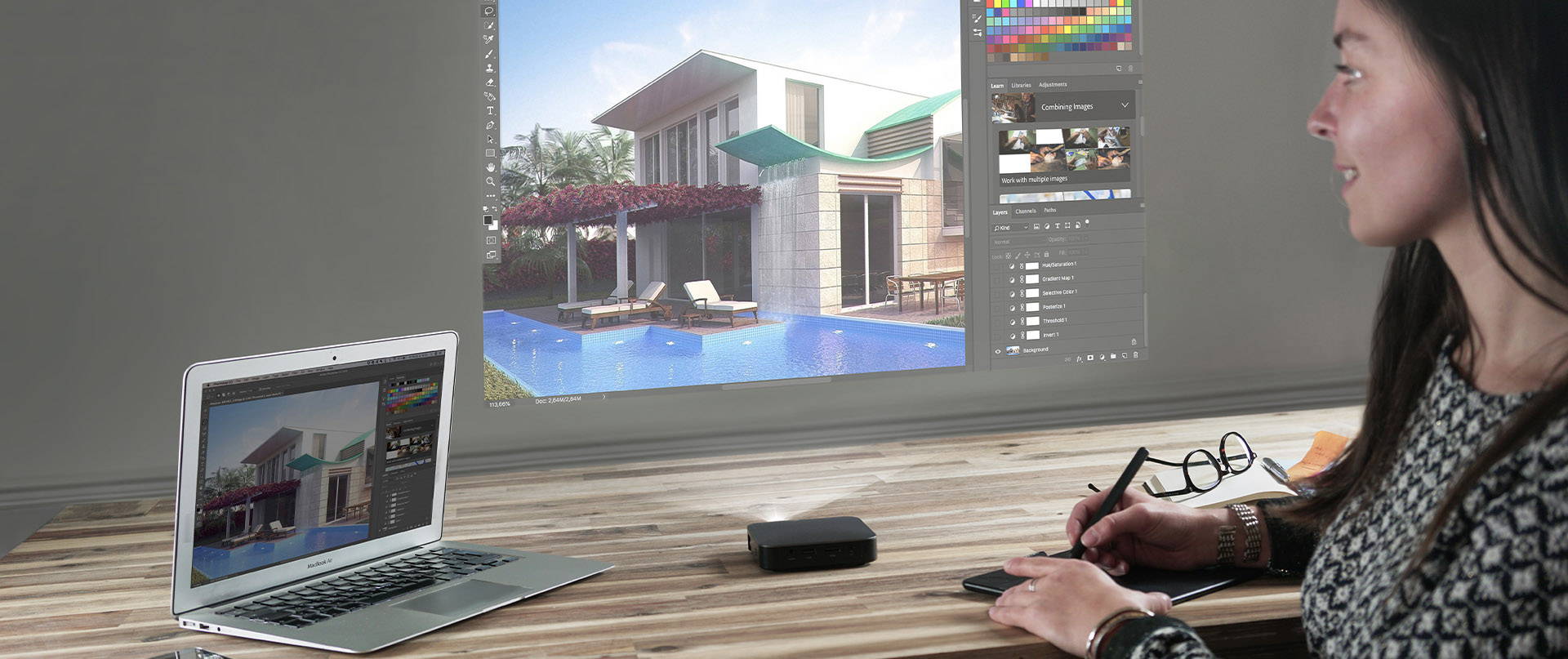 K5X Wireless smart detect your imbalance screen surface and skew accordingly.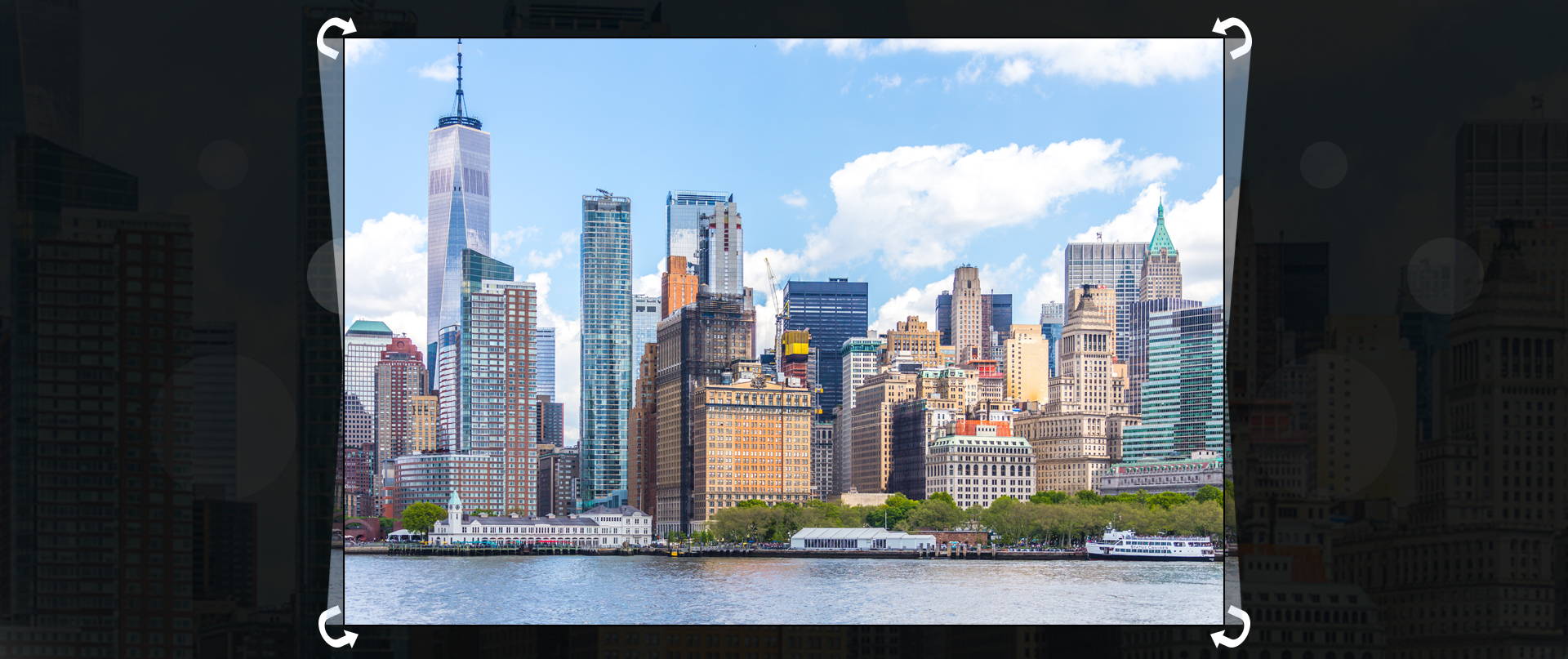 Multi-support functionality
K5X Wireless virtually connected with any productivity input.
No user manual needed, touchpad to control on the go . Big Screen packed needless to say, go ahead to play, pause, rewind, fast forward your video anytime. Realtime Media player with intuitive and touch-sensitive, you can do anything on K5X Wireless with one finger.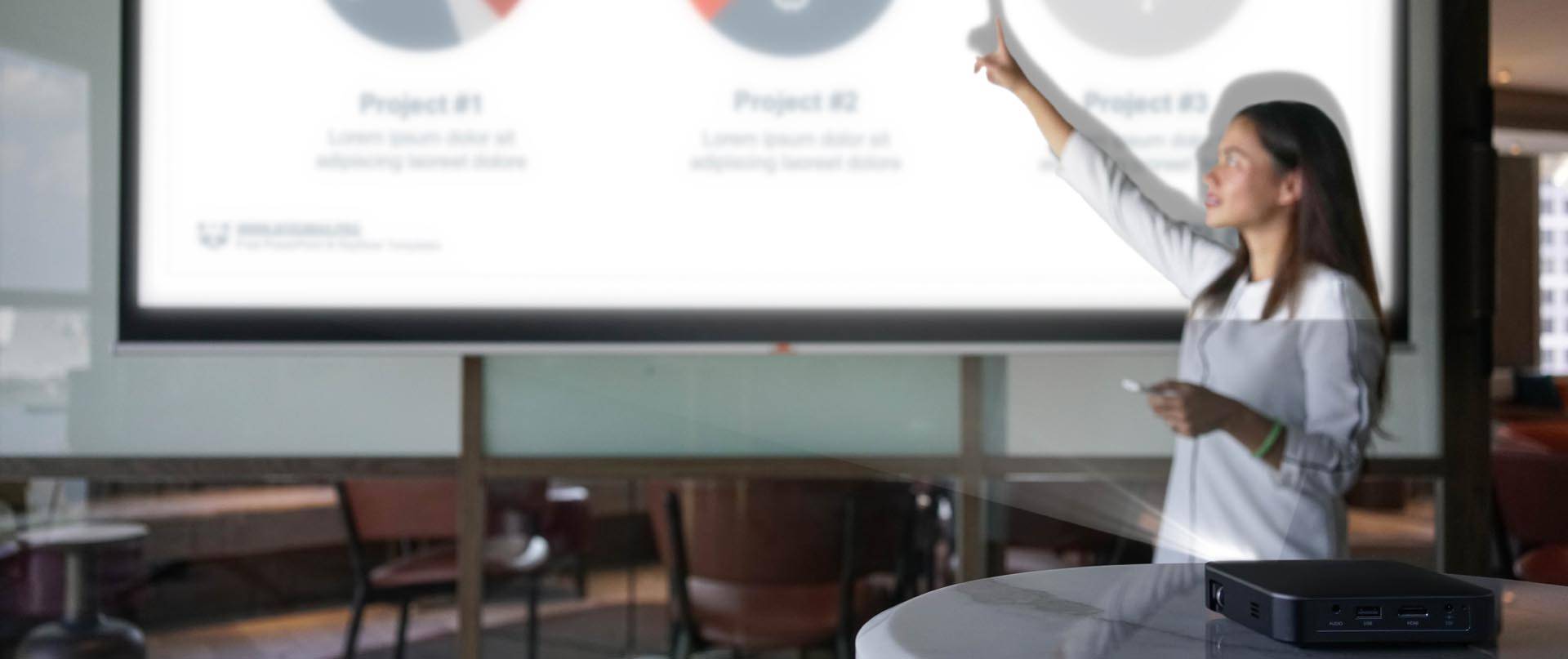 720P / HD1080P

The resolution that we know on PC is different. It can be hardware or software resolution. WYSIWYG
20,000.00 Color Lux

Other than the normal white brightness, color is also important, follow by black brightness. WYSIWYG
Display Ratio 16:9

The most common aspect ratio for televisions and computer monitors 16:9. International standard format of HDTV, Full HD, non-HD digital and analog widescreen TV ratio.
10" to 100" Cinematic Screen

Size does matter but not always. No one like sit at the front row of the cinema right?
100% Image Offset

To be truly portable, just place on any surface WITHOUT tripod and it will show full screen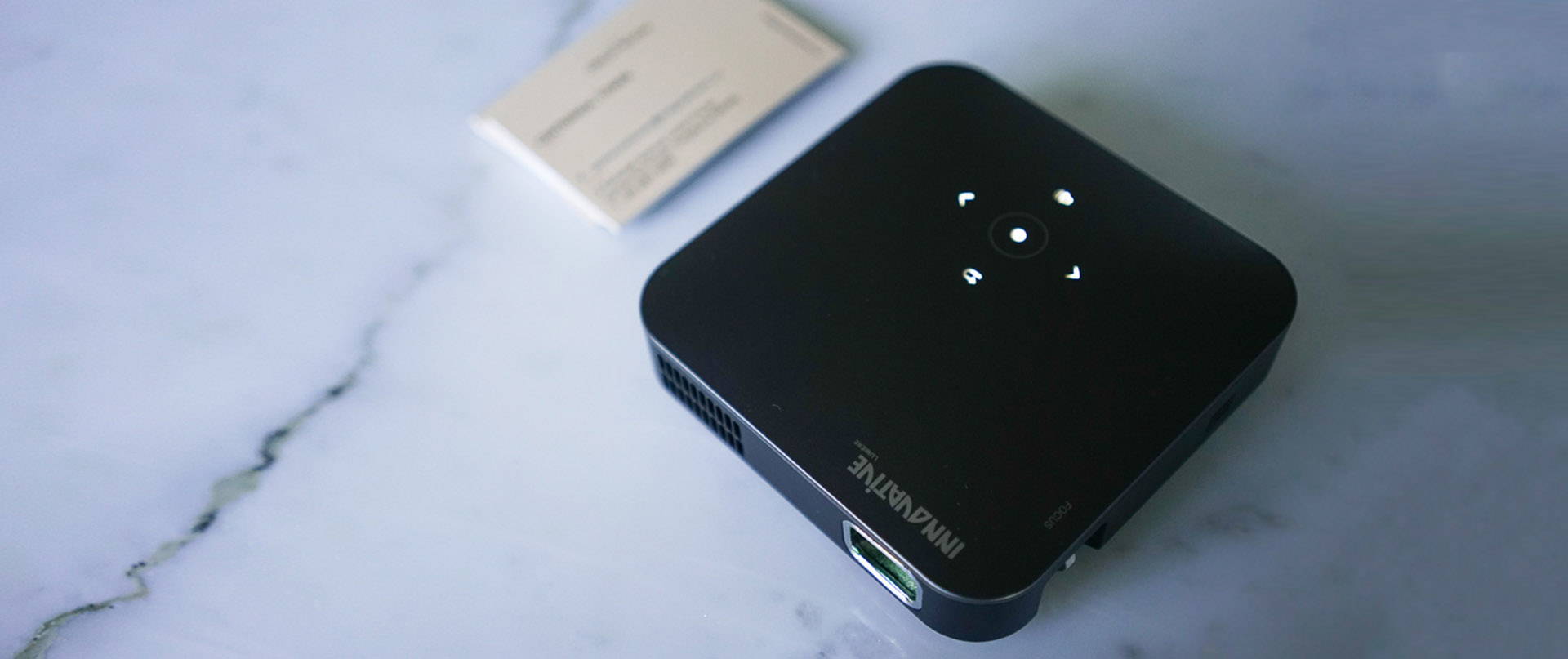 Instant Power on/off

The old days of waiting for lamp to warm up and slowly wait for colors fade in are in the past .
No Sharp Corners

With INNOVATIVE 14 yrs of product design. Safety is always in our prority. It reduce impact when on fall and prevents cuts.
Tripod Free Operation

Projector that required a tripod is not truely portable. It shows flaw hence need a tripod to compensate. Will you want an extra load?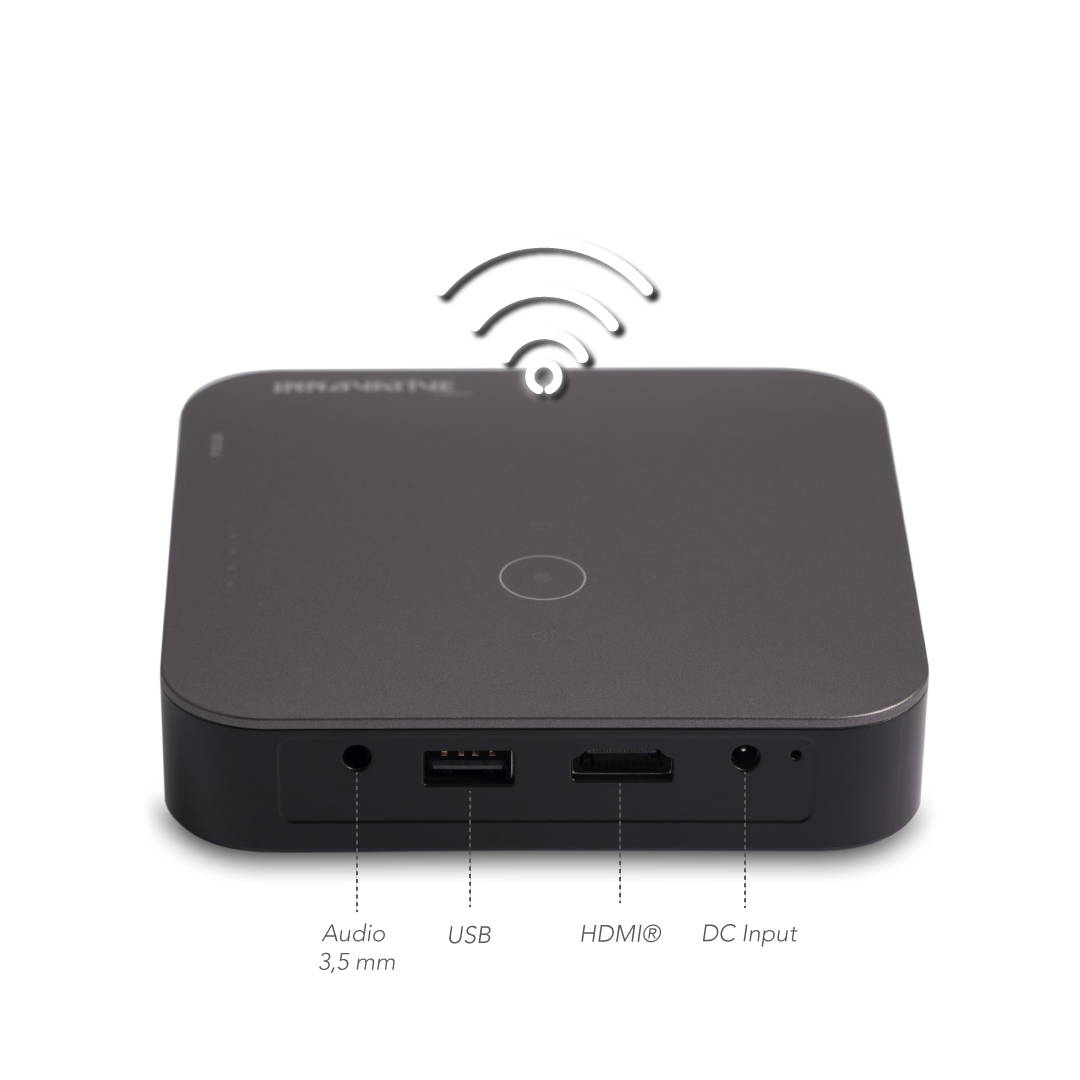 USB / HDMI
Virtually connected with most of the connectors.
HDMI Apple TV Hookup
Tested and recommended by Apple fans. Highly compatible and works like a breeze.
USB

Load movies & images into your USB drive. Plug and play!
Audio Jack

Boost up the volume with your favorite speaker ! Common earpieces jack without distubing your surrounding relative.

What Do You Get With Your Order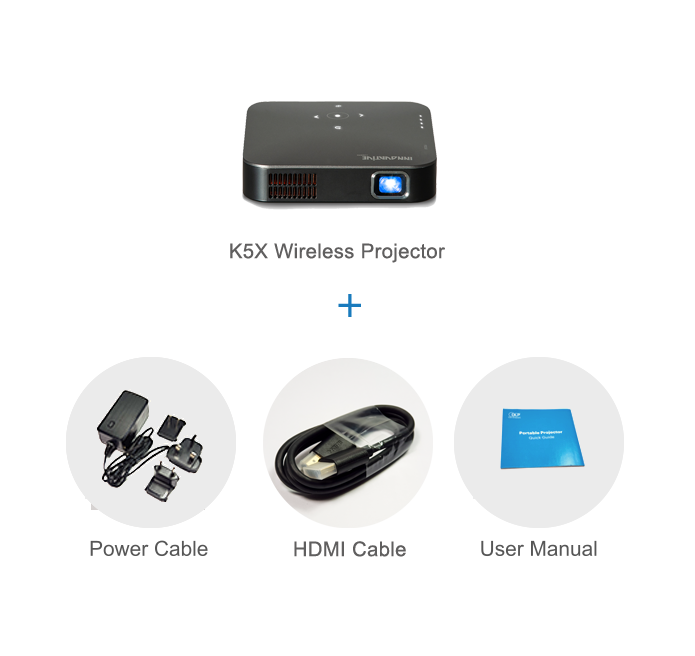 Big Screen in slanted angle correction