18-Month Warranty (1 on 1 Exchange)
Lifetime Service Guarantee
Physical Store Since 2006
INNOVATIVE DS9 4K Ultra-Bright Smart PC Projector, with Best Natural Cinematic Colors! [Online Exclusive] Free 40" Table top screen.
Ready Stock : $1699 Price (37% Off Price) + FREE Delivery + FREE HDMI Cable + Free International Delivery + Free 40" Table Top Screen (worth $150!)

Superior Product Features: Smart Android TV OS, 4K Streaming YouTube, Preloaded Netflix apps, Built-in Multi-function Touchpad, Wireless: Dual-band Wifi 2.4g & 5g / Bluetooth, Powerful and Sexiest in the market in its class & Super Lightweight: 0.68KG only, Auto Vertical Keystone Adjustment, Auto Focus, and Horizontal Keystone mechanism adjustable a Built-in Battery, Pairable with mouse and keyboards, Support Ext. Webcam , Image scale and tune ability, Internal Speaker, Mirroring Casting App, and up to 26 years of LED Light Source (estimated from 1 movie a day) Swappable image ratios 4:3,16:9, and 16:10 / Up to 4K display
Warranty: 18 Months International Warranty
Live Demo available in our showroom daily 11am to 8pm (Free to pop by if you are in Singapore)
Cash upon Pickup

at our Singapore showrooms : Just select this option upon check-out. (We Trust you!)


Note: Free International Delivery is only valid if payment is made in advanced.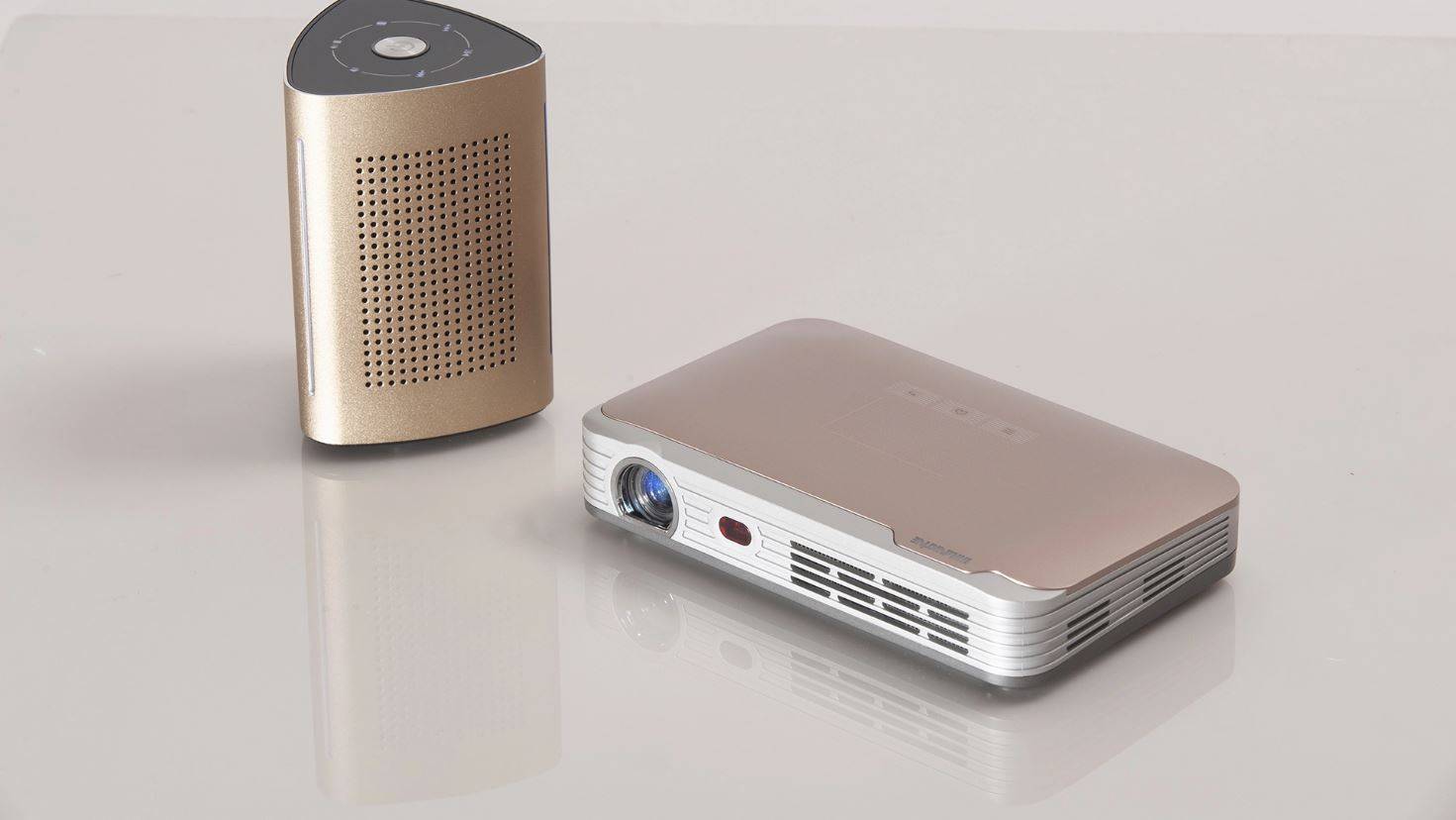 DS9 4K is just like a smartphone, but with a much bigger screen. The 300-inch screen size, coupled with a built-in hybrid Android system, makes DS9 4K the ideal smart projector for home theaters.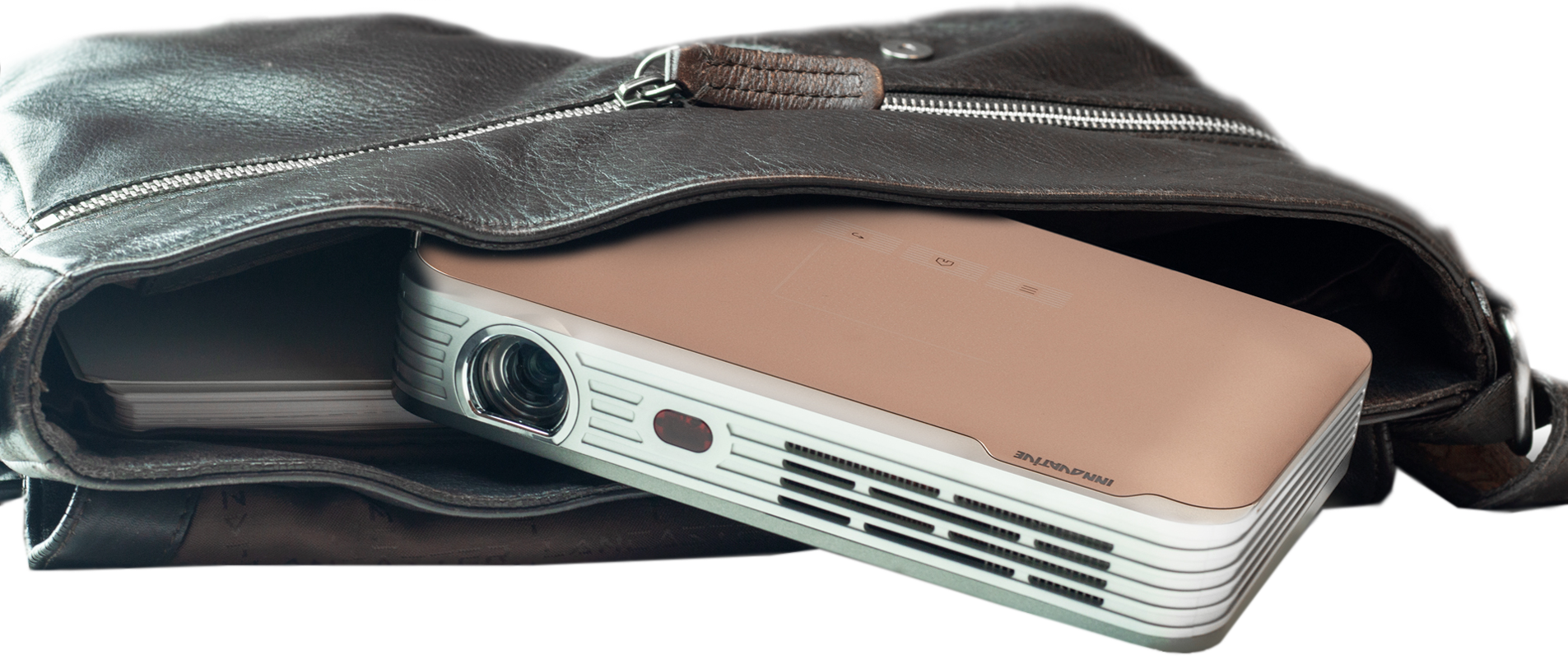 The refined design coupled with its soothing champagne color perfectly blend DS9 4K into both formal and informal occasions. The exterior casing is protected by a special coating from scratches and fingerprints, maintaining its pristine look even after years of usage.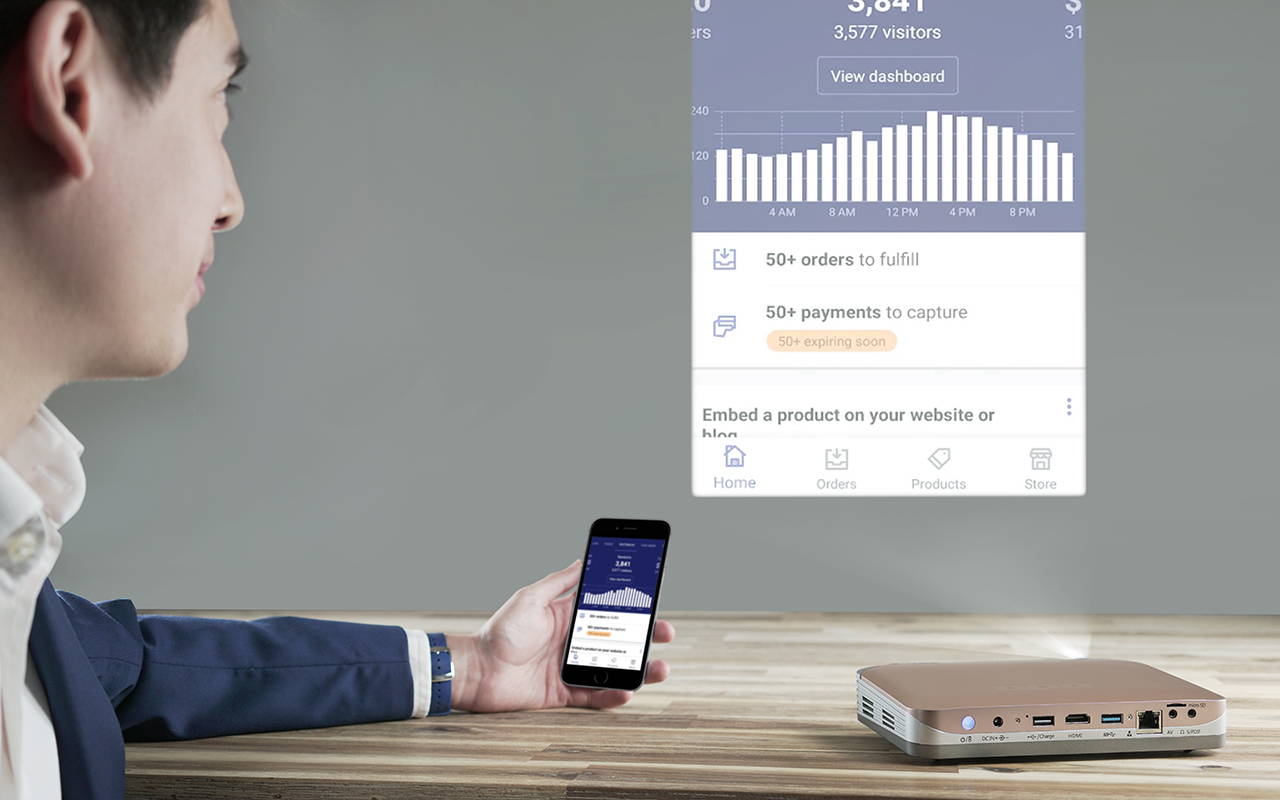 Screen Mirroring Made Easy
DS9 4K let you have wireless connection to smart devices without any hassle. It is ready to use out of the box.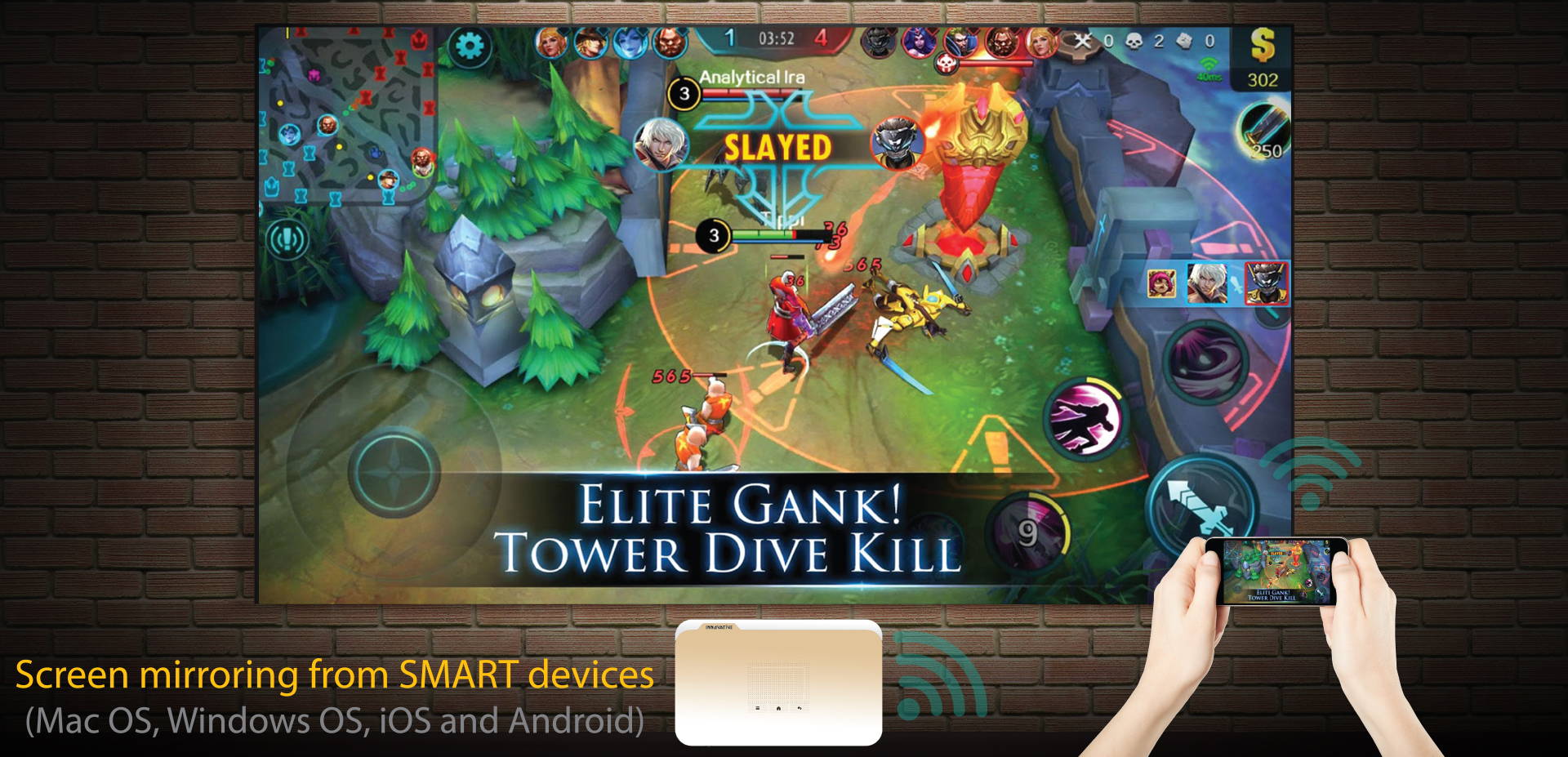 DS9 4K let you connect to your laptop and cable TV via HDMI with seamless video transmission; let you access contents like PDF and Powerpoint presentation from your memory stick via USB port; let you Screen mirror / Air Play / Smart View from your smart devices . And, it can do all this on a 300 inch projection !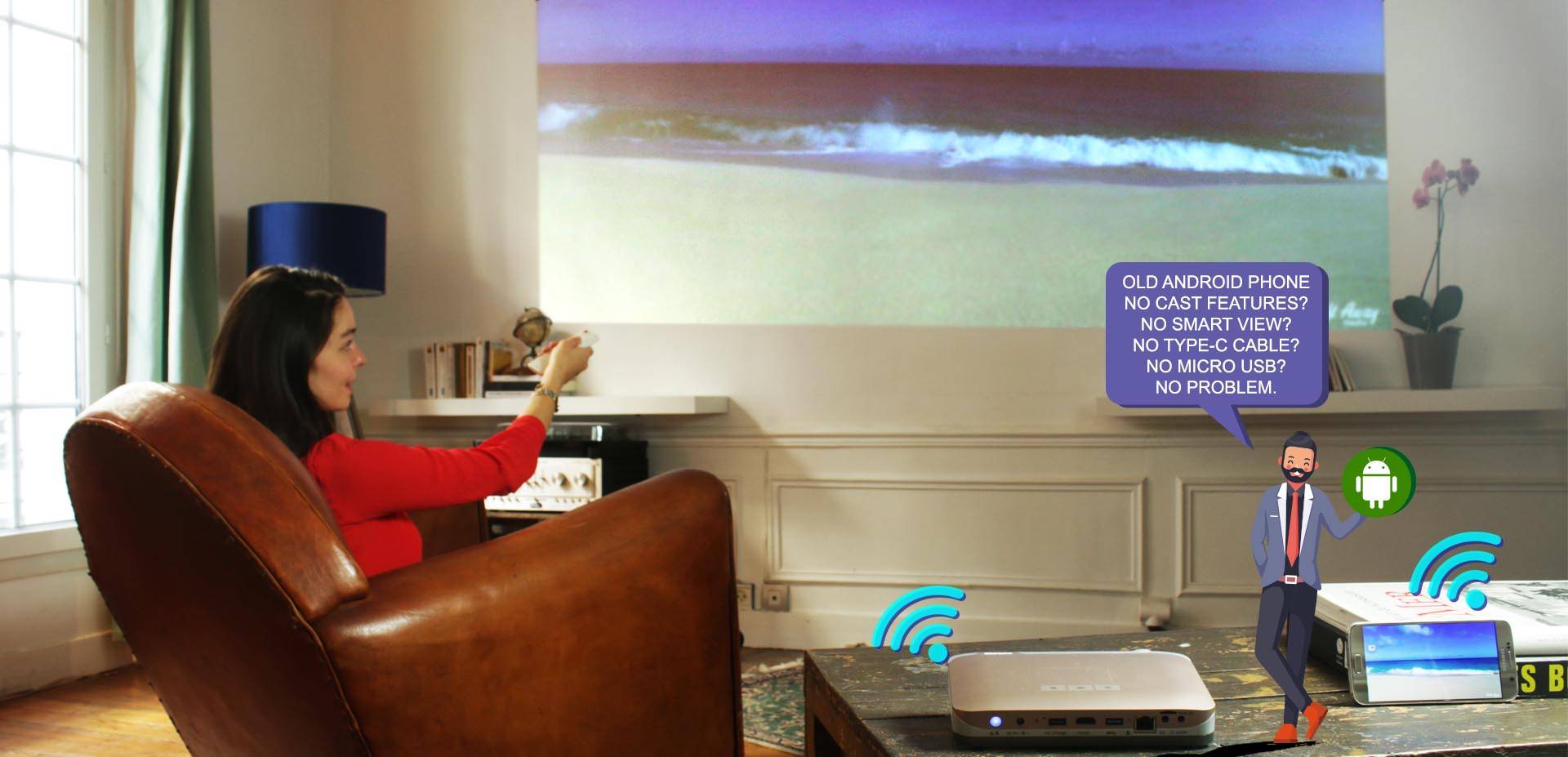 Why get a smartphone-to-HDMI adaptor when you can simply connect to DS9 4K wirelessly? It is neater, and less messy!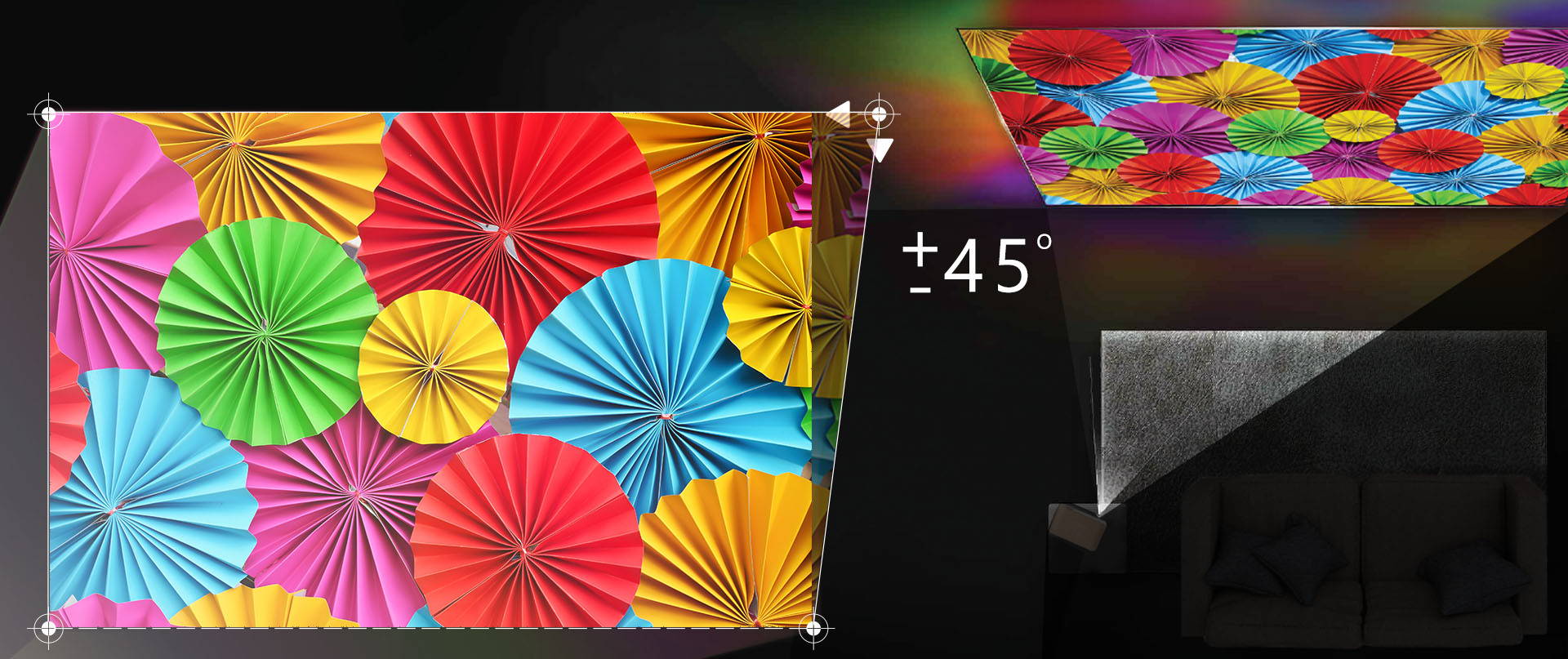 ±45° Horizontal Keystone Correction
The horizontal keystone of DS9 4K opens up new possibilities in your projection set up. Now you can literally place DS9 4K anywhere and still attain a perfect projection screen!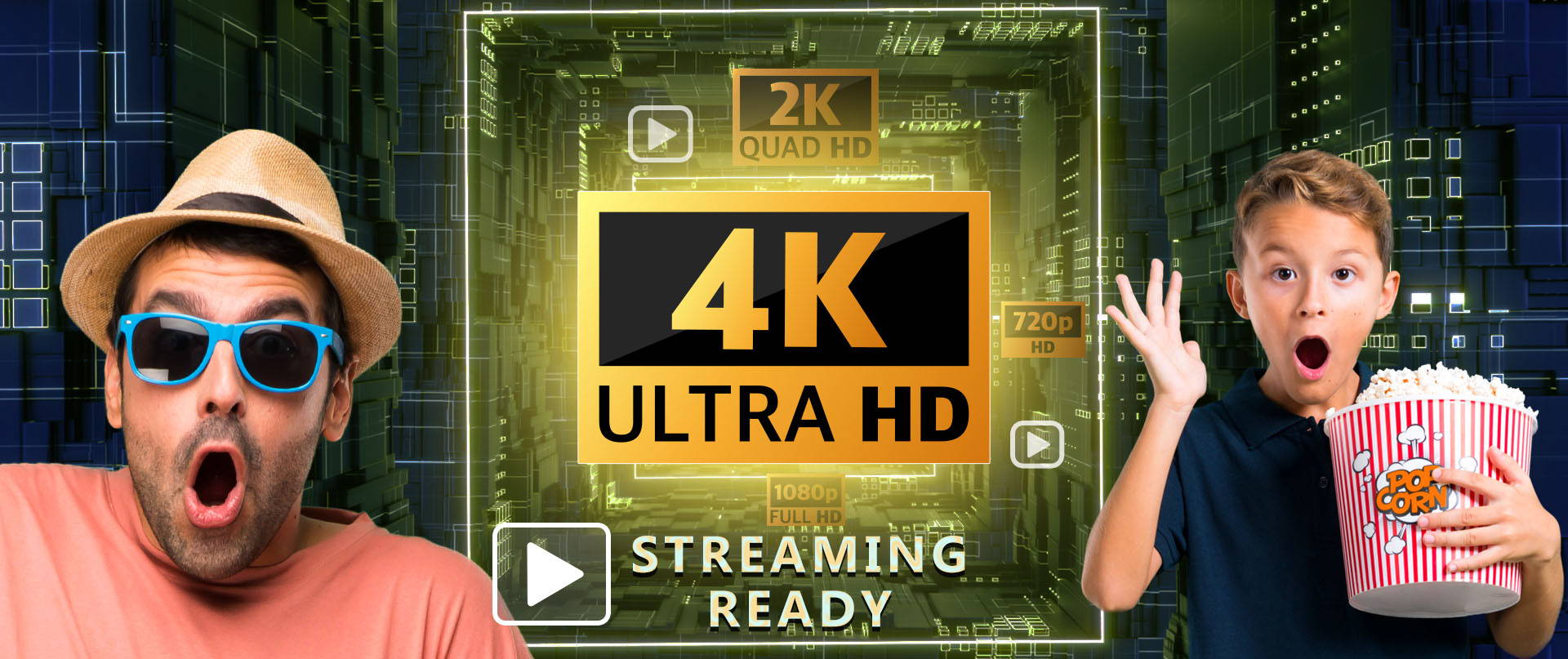 The most important criteria of a smart projector for home theaters is the projection quality. DS9 4k vivid display would deliver a whole new level of immersion for your movie viewing experience.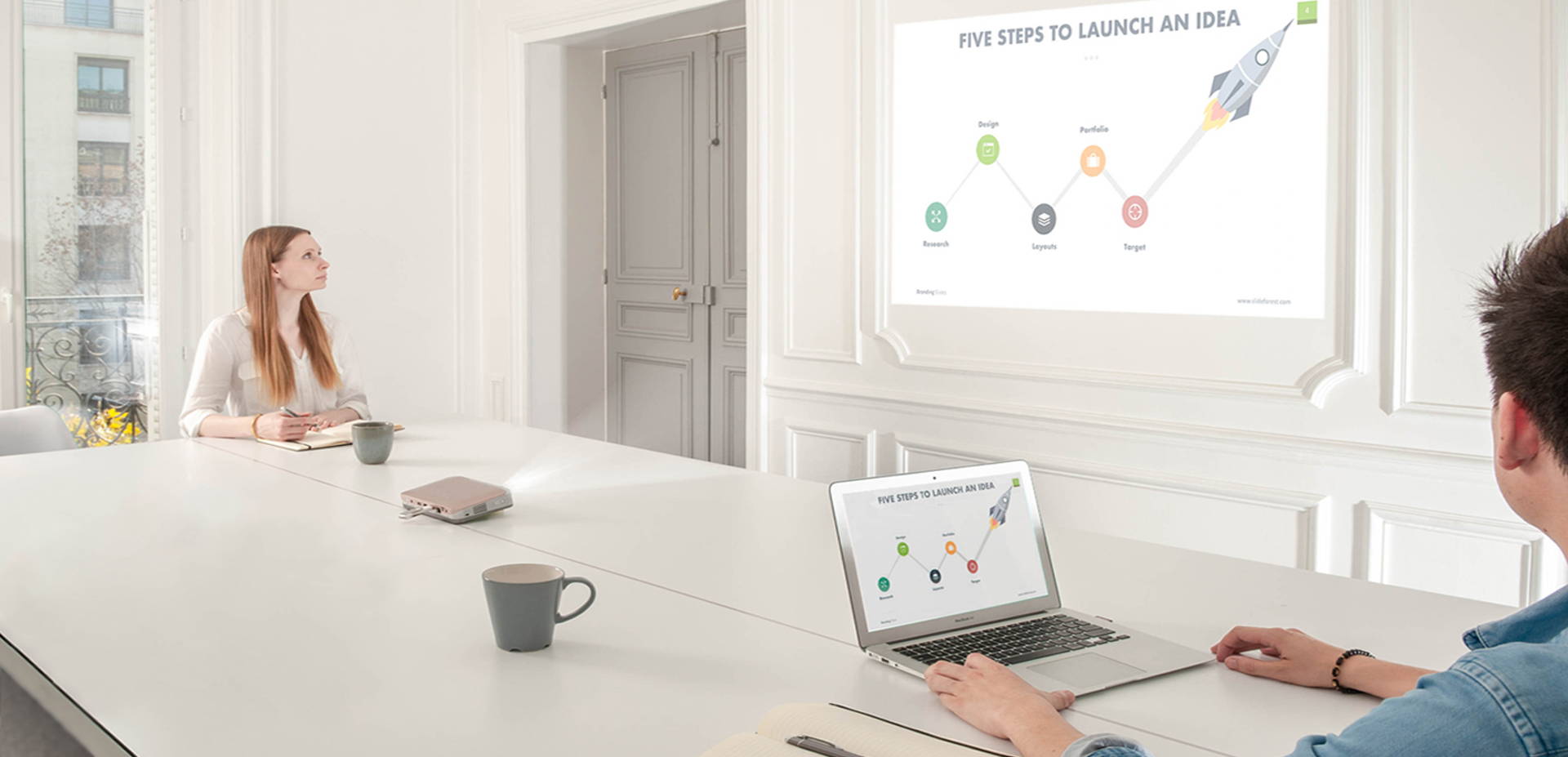 Duplicate your Windows laptop or Macbook screen through a wireless connection without any additional device.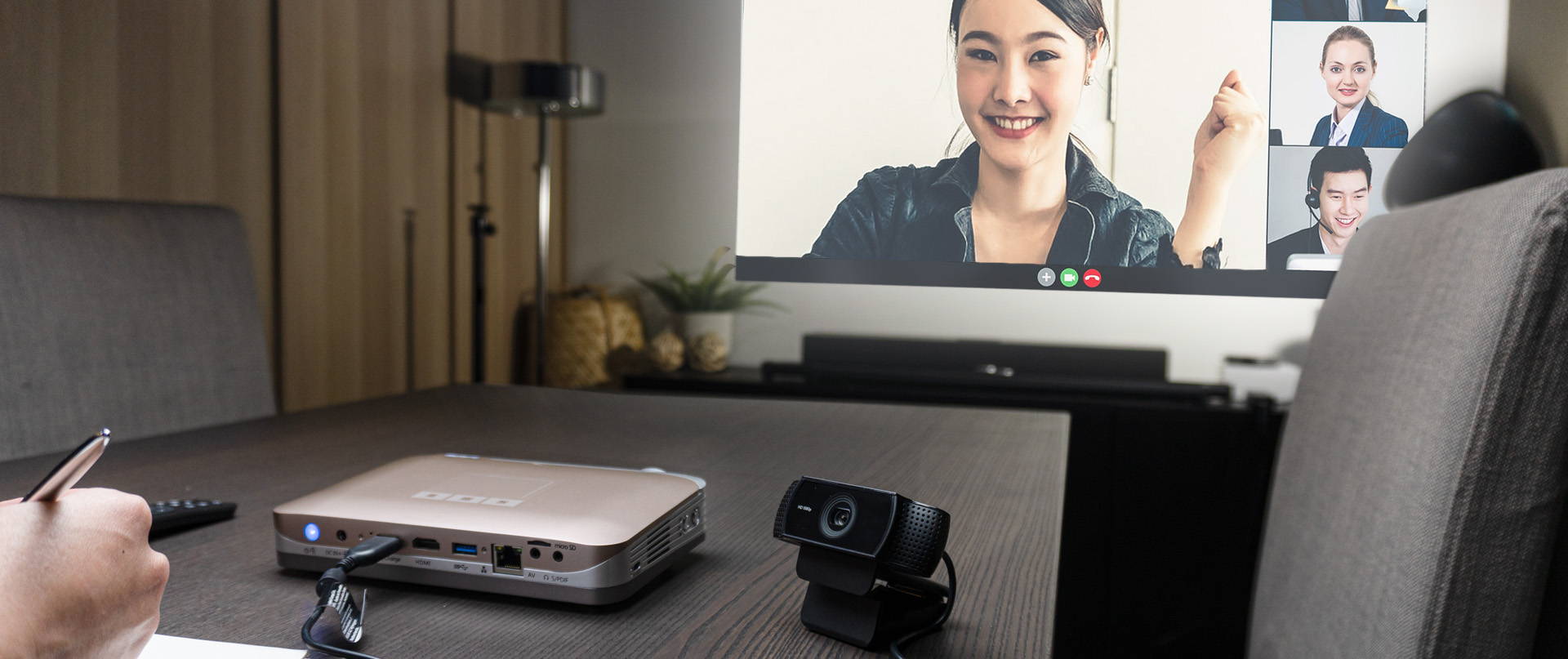 DS9 4K blurs the line between virtual meetings and reality. This portable projector enhances the experience of the video calls. Webcam can be directly connected to DS9 4K no laptop is needed!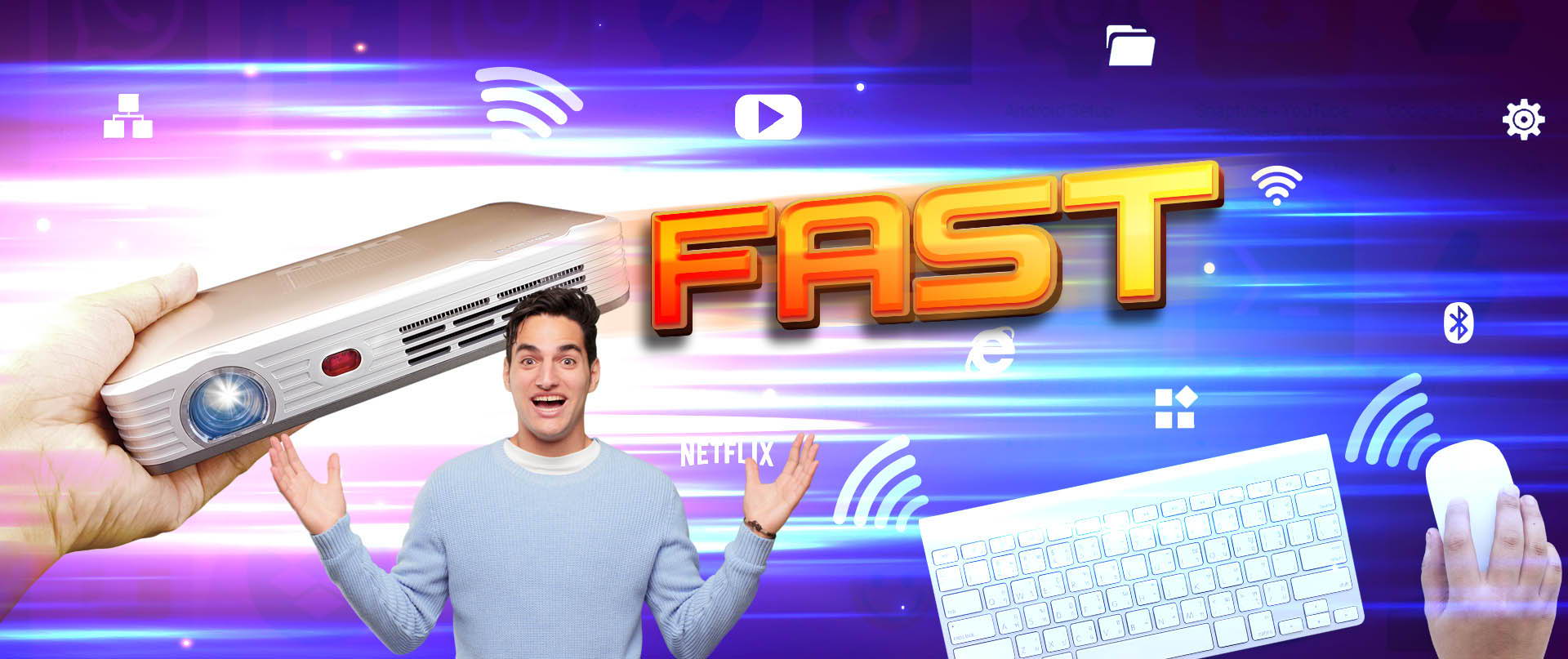 DS9 4K has 2GB RAM 16GB ROM ensure Fast And Stable Operation. DS9 4K allows high speed web surfing and movie streaming. DS9 4K is also compatible with wireless keyboard and mouse for easy navigation.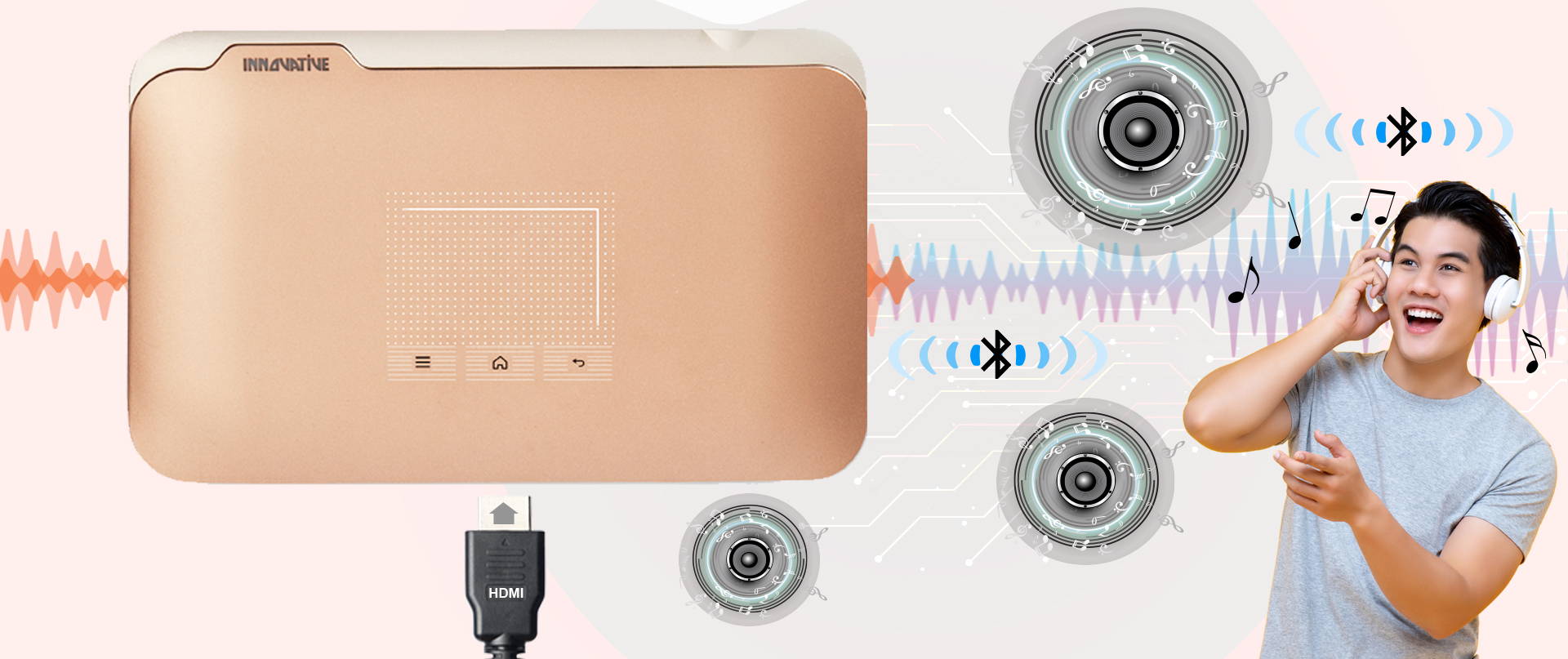 Great video must be paired with great sound system. DS9 4K has an amazing built in stereo sound system. It also supports 3.5 auxiliary jack and bluetooth external speakers.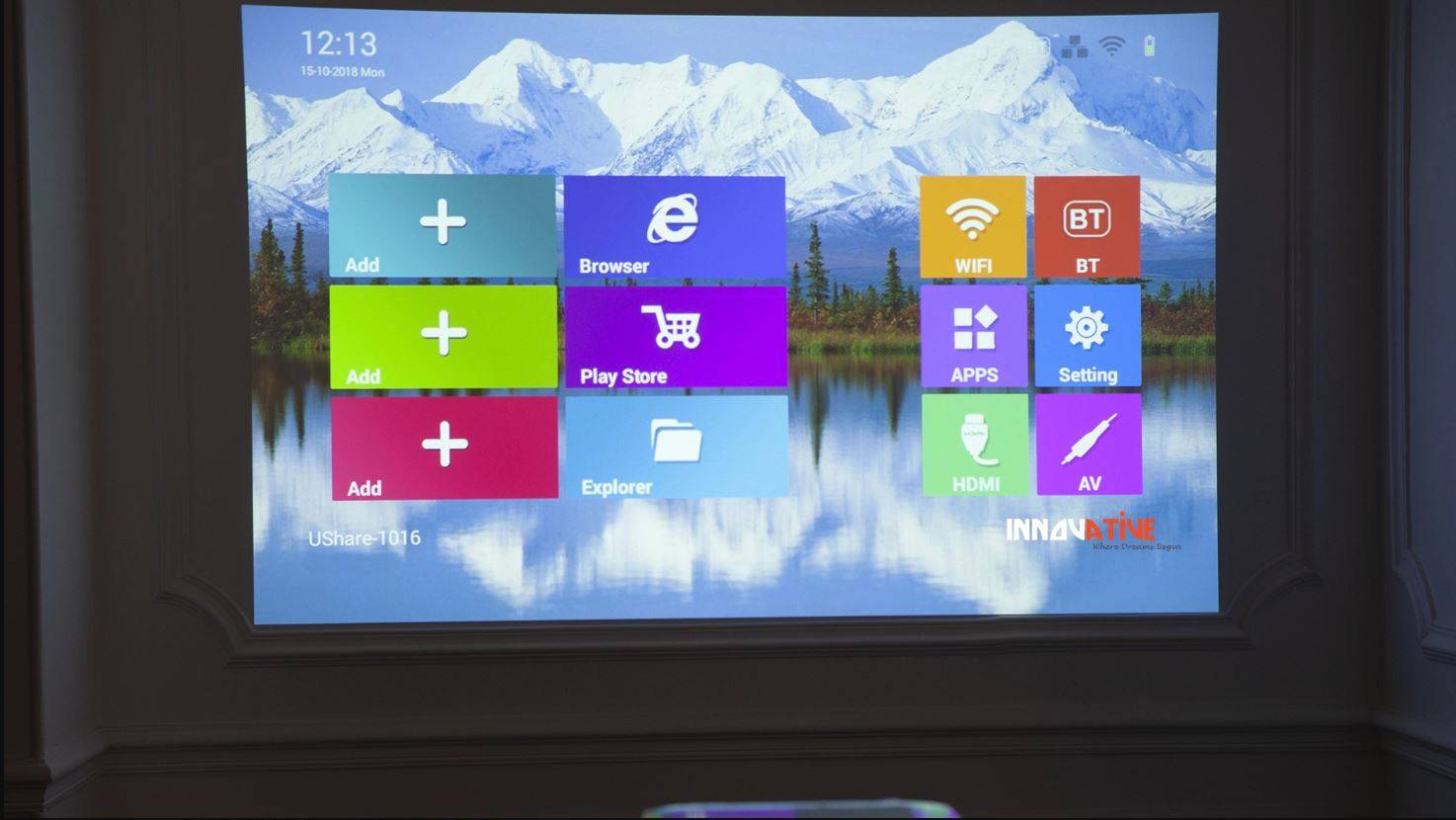 DS9 4K user interface is extremely intuitive. Simply imagine you are using a smartphone but with a huge screen!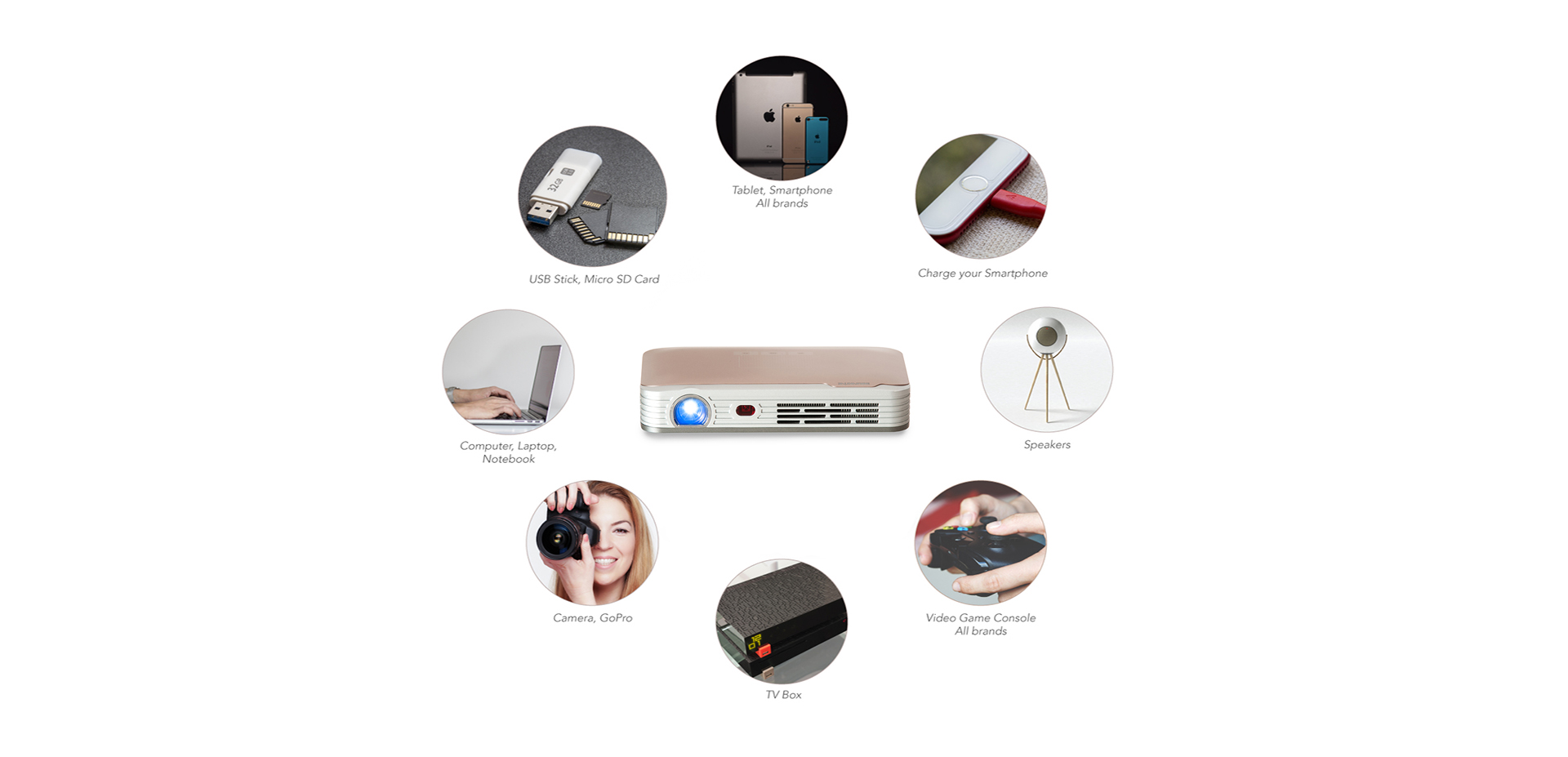 Multi-support functionality
DS9 4K virtually connected with any productivity input.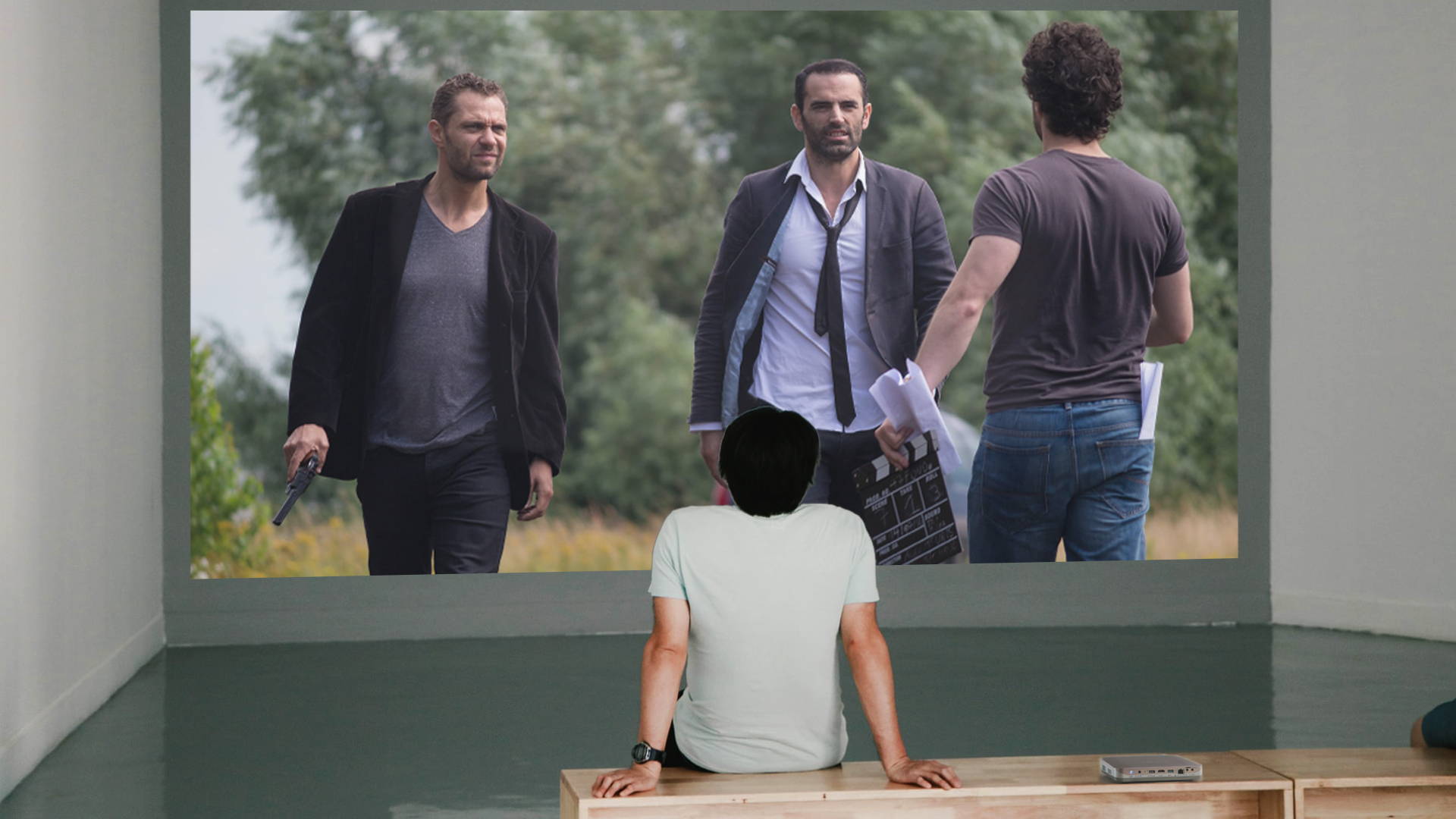 HD1080P/2K/UHD 4K

The resolution that we know on PC is different. It can be hardware or software resolution. WYSIWYG
30,000.00 Color Lux

Other than the normal white brightness, color is also important, follow by black brightness. WYSIWYG
Enchanted Ratios

16:9 ratio in TV cause over flattening of images. 16:10 is introduced to bring back what we see as natural and true.
10" - 300" Cinematic

Size does matter but not always. No one like sit at the front row of the cinema right?
100% Image Offset

To be truly portable, just place on any surface WITHOUT tripod and it will show full screen
Real Full 3D

No additional 3D box required. It just play by itself with auto 3D sensing. How about a roller coaster ride?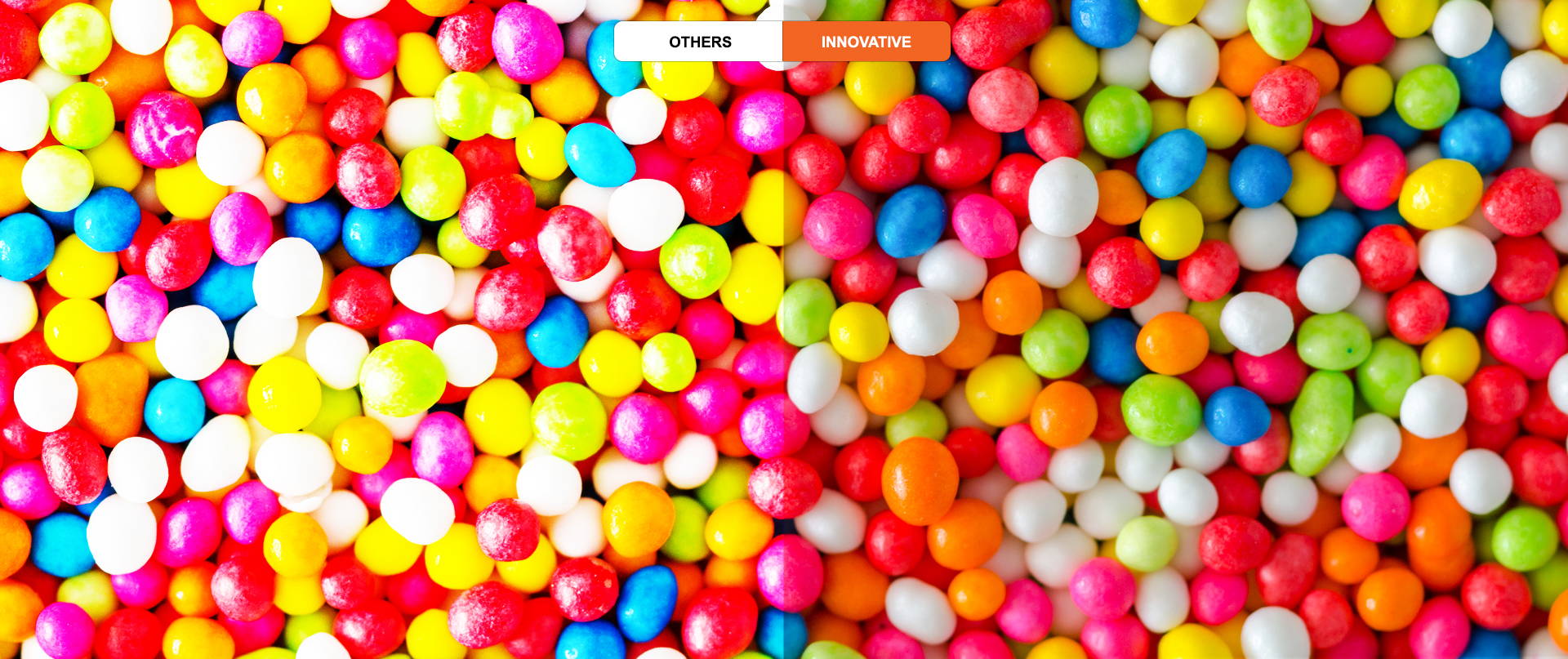 With 90%+ NTSC , DS9 4K generate accurate and natural colors suited for all human eyes.
DS9 4K HDR capture minute details even in dark scenes, delivering much better cinematic experience.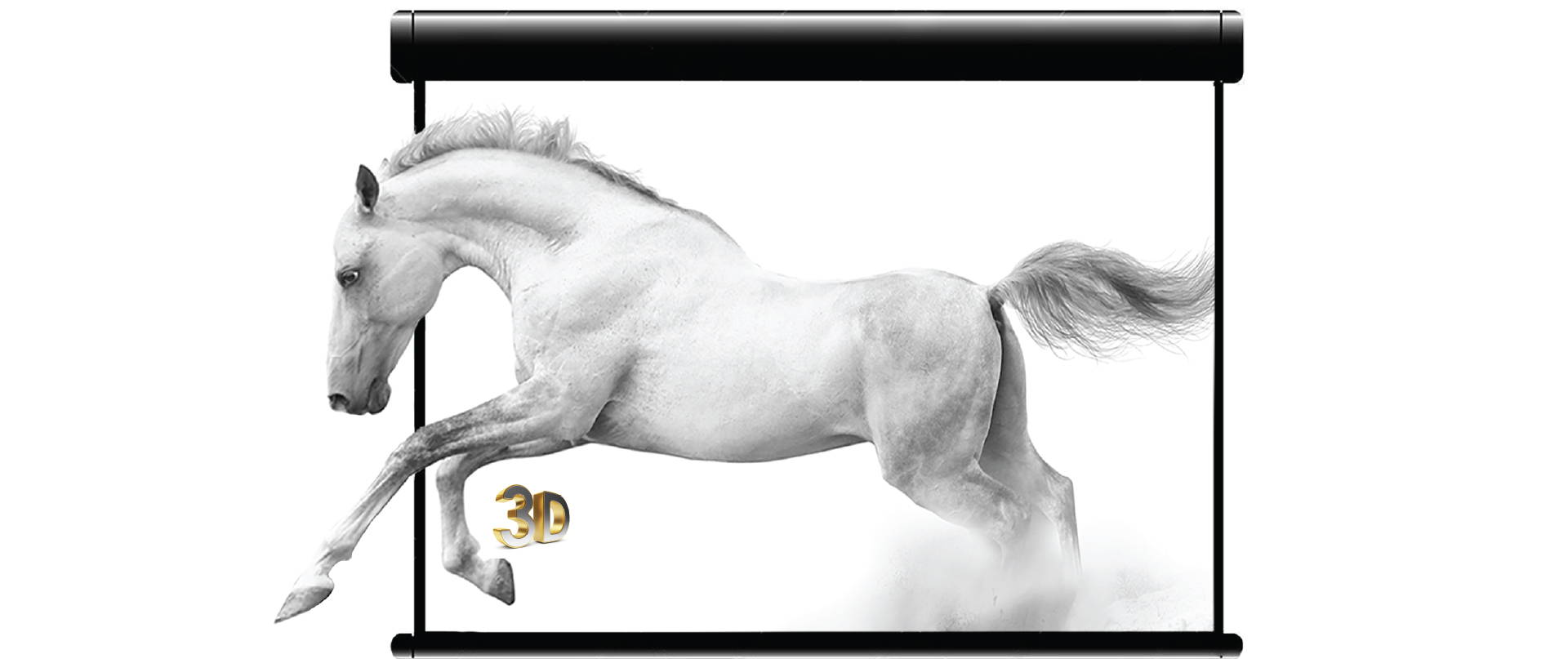 Active Shutter 3D Display
DS9 4K bring you a stunning 3D experience with the use of active 3D shutter glasses, with no pixel loss.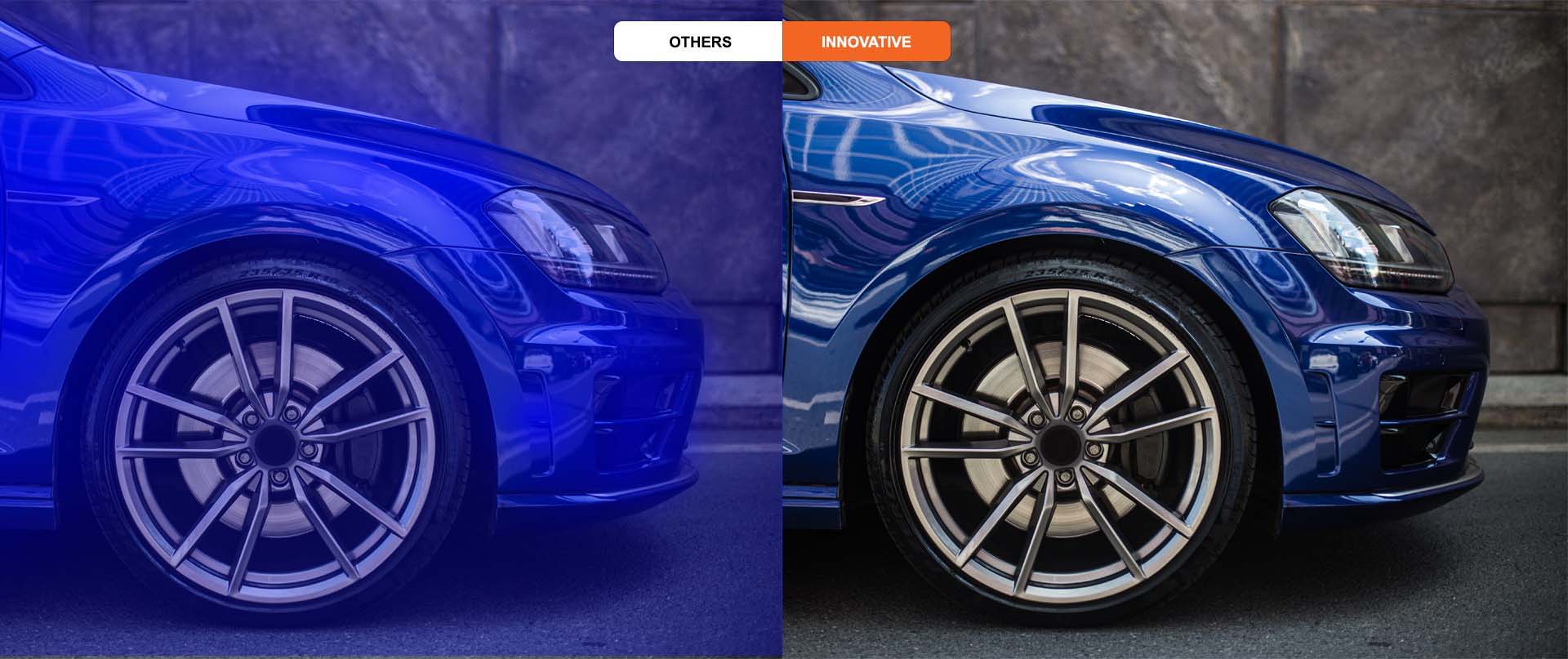 Innovative LED with balanced RGB color wheel resolves the issues of color apparition in projector, promising a vibrancy performance.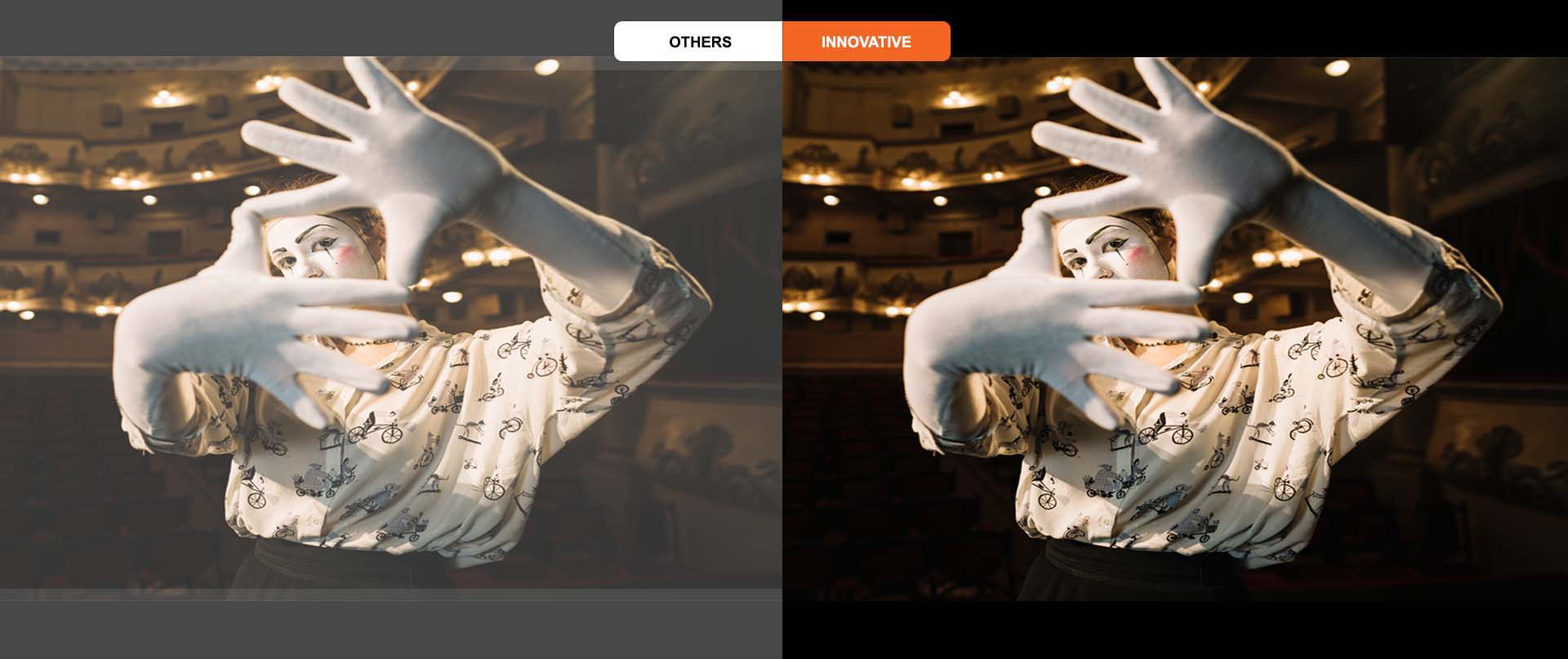 Experience full theater without boundaries
DS9 4K brightness control , promises a full width clear & crip details.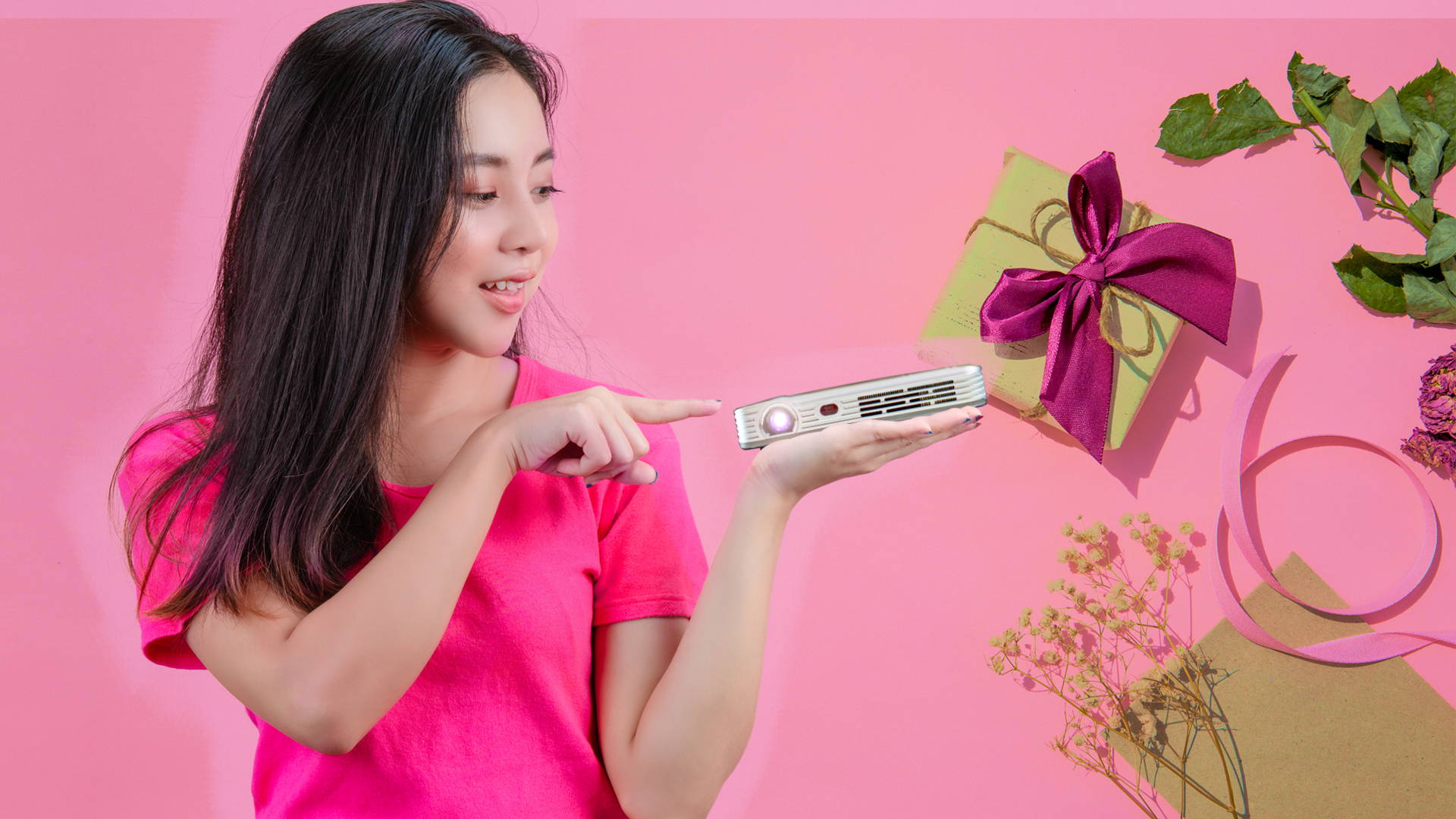 Palm Size

Say good bye to dinosaur projectors. Be up to the trend with small and powerful
Built-in Internal Battery
Hook up to adhoc meeting or a marriage proposal anywhere anytime
Surface Touch Pad

Use it like a pro same as your phone screen without remote control
Fingerprint free materials
Sometime we just hate to use mouse that are shared. And the more we clean, the more undesirable it become.
Ultra Nano power adaptor

Lets imagine our smart phone has a charger as large as our phone. No way! Fear not, our nano charger is only the size of a lipstick
Auto Shape Adjustment

This feature is very convenient when you need to project higher but it will lose the clarity. It applies to all other made of projectors
Autofocus

How irritating when it be to keep adjusting focusing image. This can be override by DS9 4K. Believe in your retina eyes.
Zoom Advanced

Is for little refinement due to environment limitation. To perform at its best and sharp, avoid using this feature, same applies to other made.
Tripod Free Operation

Projector that required a tripod is not truely portable. It shows flaw hence need a tripod to compensate. Will you want an extra load?
Security Lock

This is improvised after customer feedback worry of theft as DS9 4K is small and an eye candy.
Instant Power on/off

The old days of waiting for lamp to warm up and slowly wait for colors fade in are in the past.
No Sharp Corners

With INNOVATIVE 14 yrs of product design. Safety is always in our prority. It reduce impact when on fall and prevents cuts.
In-built Hybrid Mini PC OS

Android is a FREE OS. It come in mobile, TV and custom version. It is just like a mini pc. Can we have them all? Yes!
Cable Free with Bluetooth Audio

No more messy cables. Stream to your favourite speakers or headphone Big sound! Lots of Freedom!
Direct Presentation from USB

Let do it without a notebook. Load PPT into your USB drive. Plug and play, truly wireless!
HDMI Apple TV Hookup
Tested and recommended by Apple fans. Highly compatible and works like a breeze.
Built-in Hi-Fi Youtube Speak

Built-in music mode convert DS9 4K into youtube speakers in just 2 clicks. First in the history!
Dual USB / HDMI / MicroSD / RJ45
Two USB is better than one. Connect your mouse to navigate like a PC while another USB to load favourite shows.
Ergonomic Physique - Handheld
Perfect Cinematic Escapade
Precision tiny Text Reading
High Resolution Image Projection
Best Screenless TV ever for Home
True Color Screen Sharing
40" Table Top Screen (worth $150)
Projector Details:
✓ PORTABLE The best solution for temporary or mobile display place such as small meeting room, exhibition place, shopping mall or hotel which include.
✓ STABILITY The design of the portable lightweight screen with the self-stand base foot allows the screen to be stopped at any desired position.
✓ CHANGEABLE SIZE Allow to set partially, quarterly or any position.
✓ HIGH STRENGTH PC MATERIAL Switch bar allows you to lock the screen and open it conveniently. High strength PC material ensures its service life. Solid stand bars are designed to keep the screen steady while it is set up.
✓ DECORATIVE & PRACTICAL Special silver pull is designed to not only make the screen exquisite but also help to pull the screen up and lock the casing after rolling up the screen.